Now Shooting with Epic Dragon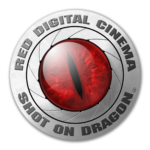 3B has added an additional RED camera to its arsenal. The RED Epic M Dragon is now here and in use on television commercials and motion picture work.  Look for new projects coming online that have been shot on our new Dragon.
With greater dynamic range, new color science and more resolution, we are excited about the new capabilities the camera brings to our tool kit.  Telling our clients stories is very important to us.  Using cutting edge technology  to tell those stories not only gives us unique capabilities, but it also shows our clients that their story matters and it deserves the best technology has to offer.