Schneider Optics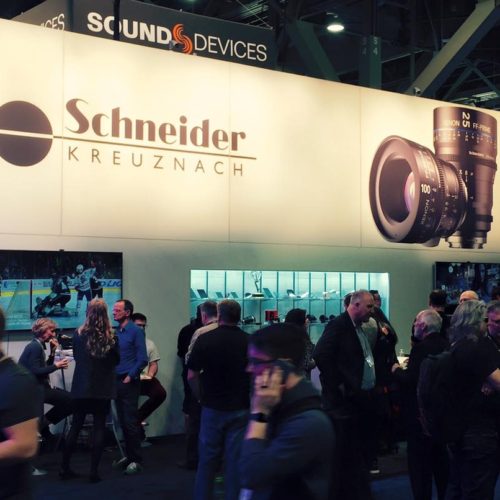 usto
A BIG THANK YOU!
NAB would not be successful for us if it weren't for our amazing business partners!
A very big Thank you to Chrosziel for having a strong presence again in our booth and for being a valued part of the Schneider family.
We cannot show off Schneider's wonderful lenses or Chrosziel's camera support systems without cameras and monitors. So we would very much like to thank the following for loaning us some really amazing gear!
Keslow Camera
Stray Angel
Shadow Cast Pictures
Red Digital Cinema
Blackmagic Design
Panasonic
Sony
Arri
Canon
Small HD
Cartoni
Every year we don't think our Lens Reel can get any better, but thanks to those that submitted footage this year, the 2017 reel was truly incredible! We encourage you to follow the link below for footage from these fine DP's and production companies!
Adam Beck

Michael Eldredge
Ian Morris
Moment Pictures
Phil Holland
LuxNova Kino
IMVideo
Nelson Mustain
mer service is the provision of service to customers before, during and after a purchase. Customer service concerns the priority an organization assigns to customer service relative to components such as product innovation and pricing.
 From that perspective, customer service should be included as part of an overall approach to systematic improvement. One good customer service experience can change the entire perception a customer holds towards the organization.